My dad, as is generally for most son's, was my rock. His choosing to be a carrier pilot always held him high on my admiration list. These generation of men had to make difficult decisions. The time was critical.  Choosing to fly a plane in a time of war, and having to land that plane on a moving ship seems an insane choice. But many young men of that age make insane choices.  These men helped to save the world.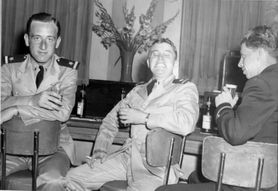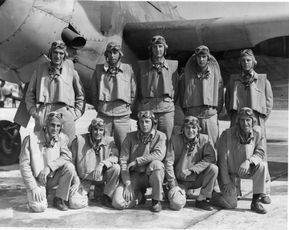 Dad in the middle above. At 22, you are cocky and self assured ...outside.  He had a remarkable sense of humor. His gift to me.  On the right he's pictured with his crew abort the Carrier. Father John is bottom row second from right.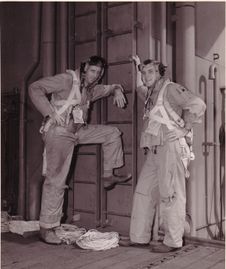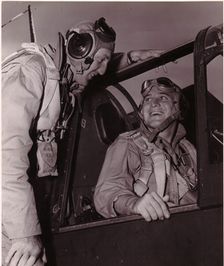 Standing on...perhaps the carrier Intrepid .... with squad leader Gus Buddington. Gus was a native of Chicago.  The Adams tribe hailed from Vincennes and Bloomington Indiana.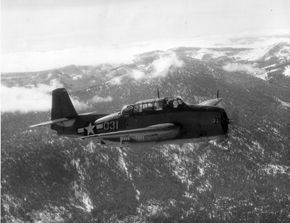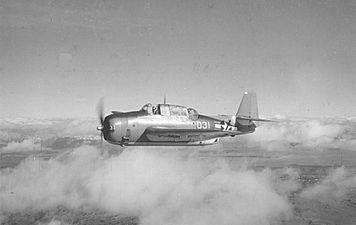 Mid flight.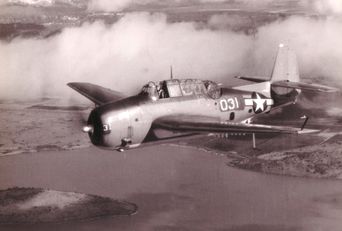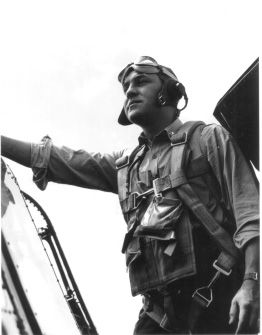 Mid flight again, and standing posed on his TBF Avenger. It held a three man crew. Dad didn't talk much about his experiences. This generation of men kept quiet. There's a fine line between choosing silence for healthy reasons .....  and to not deal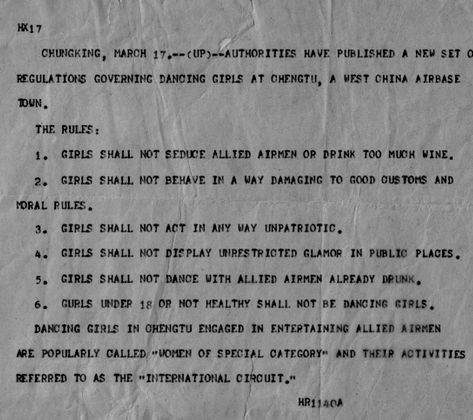 This is a very amusing directive from the Navy about service men's behavior while fighting a war.